Cosmetic Procedures Offered at Napa Solano Plastic Surgery
For the doctors of Napa Solano Plastic Surgery these are common operations and procedures. They are safe, the recoveries are quick, and patients are happy with the results. We call them elective operations or procedures, which means that you the patient makes the choice. To make a decision ones needs information. This is what Dr. McClure, Dr. Klink, and Dr. Snyder will give you during the initial consultation. To help make a decision patients are encouraged to call back with questions or return to see the doctor in person. We do not charge for repeat visits. Though we usually charge for the initial consultation, this cost is deducted from the surgical fee when patients schedule surgery. Prior to surgery we see patients for a pre-operative visit where the doctor will review the operation in detail and our staff will go over specific pre-surgical instructions.
In addition to explaining the procedures, our doctors will stress the three very important principles they follow:
The operations must be absolutely safe.
After all these are elective cosmetic procedures. The operations are indeed extremely safe. We are working on the "outside" of the body away from vital organs and important blood vessels. Many operations are done under sedation with local anesthesia. General anesthesia when used is very safe and well tolerated. Our anesthesiologists are board certified by the American Board of Anesthesiology.
We choose operations that have low complications rates.
Even in the best settings with a skilled surgeon, complications can arise. We choose operations that have low complication rates, and work diligently to prevent problems. We want to ensure that most potential complications are treatable. Should a complication arise we do everything we can to correct it without charge to the patient.
We want our patients to look natural after surgery.
Looking natural after surgery is not an accident. The doctors work hard to ensure their patients have pleasing natural results. The unnatural "operated upon" look that one sees in many people including some prominent celebrities is considered bad surgery (celebrities are notorious for being victims of bad surgeons). Click here to see our photo gallery for examples of natural results.
To accommodate your needs we operate most weekdays at both the Napa and Vacaville surgery centers. The doctors are available "24/7" after surgery to answer questions and tend to patients who may have post surgery needs. Follow up visits may be scheduled for any day of the week to include some weekends. Our operating team of registered nurses and surgical technicians is well trained and very experienced. For general anesthesia cases, we will choose your anesthesiologists from a panel of highly skilled and board certified anesthesiologists who are well respected in the medical community. The surgical facilities and equipment we use are modern and" state of the art."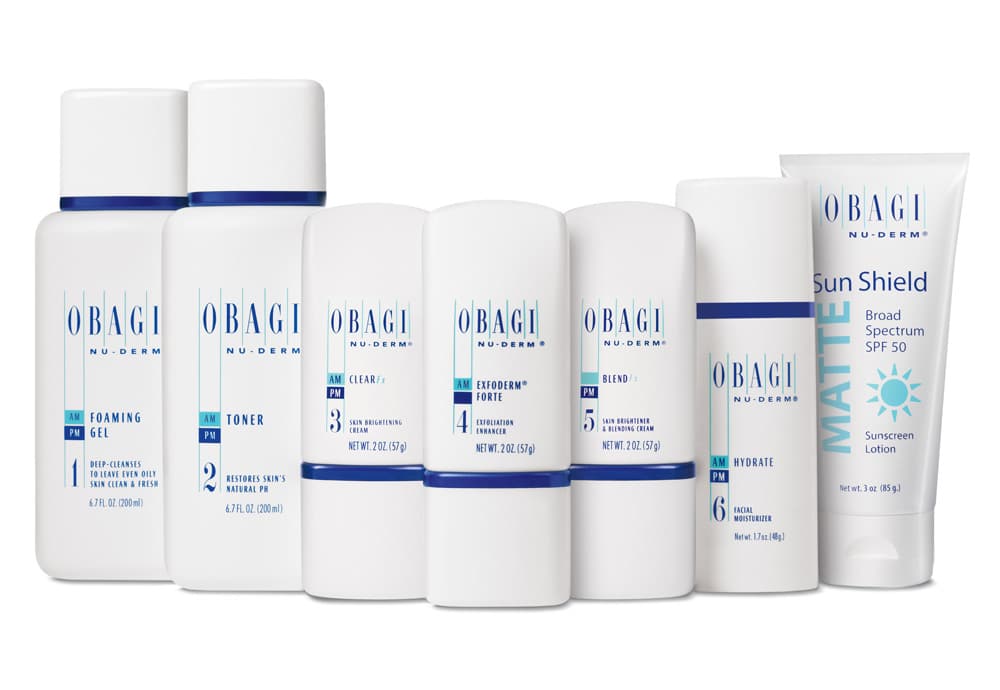 Shop OBAGI Medical Products Online
We offer complimentary consultations to assist you in selecting the best products for your skin, to book, please call (707)258-6053.