Meet Dr. William J. McClure
Dr. William McClure has practiced in the Napa Valley since 1984, treating patients from across Northern California. In addition to his practice he has dedicated himself to volunteer work both at home and abroad. Over the last 30 years he has lead and served on more than 90 volunteer surgical missions to 16 countries on five continents. See Giving Back.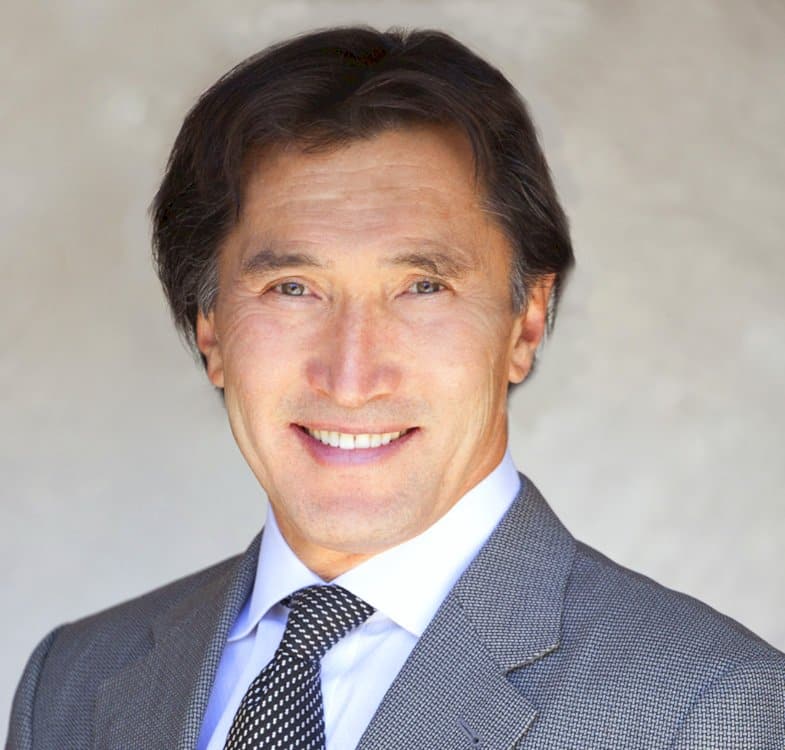 Dr. McClure completed plastic and general surgery training at the Stanford University School of Medicine and was a graduate of the Medical School at the University of California at San Diego. Dr. McClure is certified by the American Board of Plastic Surgery, (ABPS) and fully trained in all aspects of plastic surgery. Since 2005 he has consistently been voted to be one of the two "best" plastic surgeons in the North Bay Area as reported in San Francisco Magazine. Solano Magazine rated him the "best" plastic surgeon in the North Bay.
He has been nationally recognized as an expert in plastic surgery by a consensus of his peers. This qualified him to be listed as a life member of Best Doctors® in America. In the January 2018's Bay Area Consumer's Checkbook he was voted one of the top two plastic surgeons in the North Bay. (Marin, Sonoma, Napa, and Solano counties.) His most recent designation was in the October 2019 issue of Sonoma Magazine where he was voted the best plastic surgeon in Sonoma county.
Dr. McClure has been a San Francisco Bay Area innovator in the newest plastic surgical techniques. He and his associate Dr. Rebecca Jackson founded Napa Valley Plastic Surgery. Dr. McClure has served as Chief of Surgery at Queen of the Valley Medical Center in Napa and also as Trauma Coordinator. He currently serves as Chief of Surgical Services for the volunteer organization ReSurge International. He spends six weeks a year volunteering overseas doing surgery on children with facial birth defects and burn deformities, as well as teaching modern surgical techniques to surgeons in the developing world. He has received recognition from the governments of Honduras, Ecuador, Guatemala, Vietnam, Laos, Bhutan, and Peru for his contributions. He has led and served on more than 90 surgical missions to 16 countries.
Dr. McClure is married, has four children, and is active in the Napa community. In 1994 he was given the "Distinguished Service Award" by the city for "outstanding contribution to the Napa Valley." In 2001 he and Dr. Jackson were recognized as "Health Professionals of the Year" by the Napa Chamber of Commerce and the Napa County Medical Society. In 2002 Dr. McClure received the "Hispanic Community Distinguished Service Award" from the Napa County Hispanic Network for his work on behalf of Napa's Hispanic community.
In 2012 Dr. McClure and Dr. Jackson received a special award from the Queen of the Valley Medical Center Foundation, the Sister Ann McGuinn Award for Justice. In the words of Sister Ann, "The award recognizes people in our community who help the poor and disenfranchised realize a better quality of life, and work with others to ensure that Napa County has a safety net in place for its residents." In 2013 the Greater Kiwanis Club of Napa presented Dr. McClure with the "Governor's Distinguished Service Award" for his volunteer work at home and abroad. In 2014 he was honored by the humanitarian organization, ReSurge International and was awarded the William Lazier Leadership Award for 30 years of service doing volunteer surgery and teaching in developing countries. Click here to see photos from these missions.
In October of 2005 Dr. McClure met the Dalai Lama and was recognized by him as "An Unsung Hero of Compassion" at a special ceremony in San Francisco.
In 2012, the volunteer organization ReSurge (formerly known as Interplast) recognized Dr. McClure for his volunteer work by bestowing upon him the William C. Lazier Leadership Award. In the early 1990's Dr. McClure was instrumental in establishing a plastic surgery teaching program in Vietnam which continues successfully to this day.