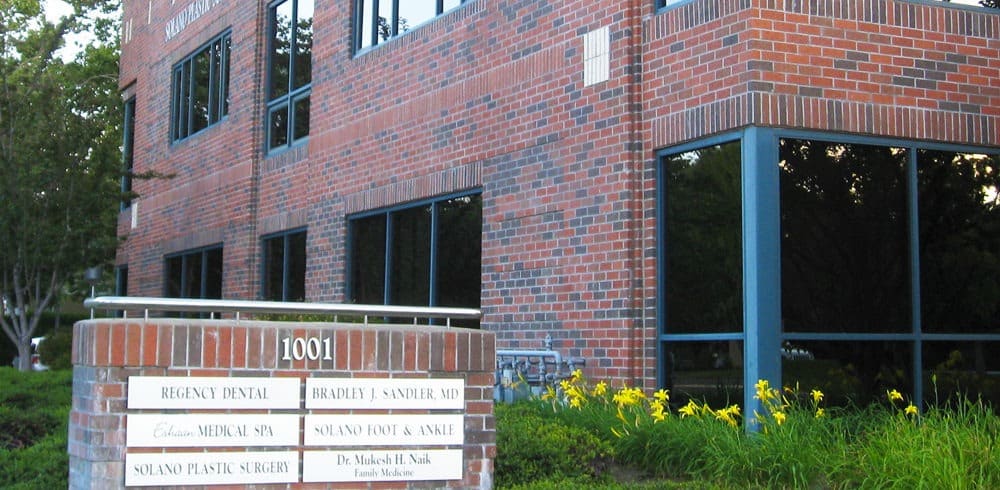 Dr. McClure opened his Vacaville satellite practice in 1990. Dr. Klink, after retiring from the Air Force, opened his Vacaville practice in 2004. Now that the doctors have merged their practices, they are both available to see patients in this office, which is conveniently located off Interstate 80 across the street from VacaValley Hospital. Both physicians have been serving Solano and Yolo County patients as well as patients from Sacramento County and beyond for many years.
Calls to the Vacaville office can be made any time during normal office hours. The physicians see new and returning patients every day of the week. BOTOX Cosmetic®, Juvederm® and Restylane® treatments are offered at this office.
Please call to schedule an appointment or schedule an online consult.
Address: 1001 Nut Tree Road, Suite 130, Vacaville, CA 95688
Phone:  (707) 448-3436
Napa Solano Plastic Surgery - Vacaville, CA